Tarlalarda Nadas Uygulaması ve Önemi


Nadas Nedir ve Hangi Amaçla Yapılır?
Nadas; kısaca toprağın işlenerek ekilmeden boş bırakılmasıdır.
Ama geniş olarak ele alırsak nadas; yağışın yetersiz olduğu durumda toprakta nem biriktirmek, topraktaki yabancı otları yok etmek, anız ve bitki artıklarının çürümesiyle birlikte toprakta organik madde birikimini sağlamak ve toprağın biyolojik, fiziksel ve kimyasal özelliklerini geliştirmek amacıyla yapılır.
Nadas Ne Zaman Uygulanmalıdır?
Kurak ve yarı kurak bölgelerde, yağışın yetersiz olduğu zamanlarda uygulanmaktadır.
Sulama İmkanı Varsa Nadasa Gerek Var Mıdır?
Sulama imkanı varsa nadasa bırakmaya gerek yoktur.
Nadasın Uygulandığı Belli Başlı Arazi Türleri Var Mıdır? 


Türkiye'nin kurak ve yarı kurak bölgelerinde, yağışın yetersiz ya da düzensiz olduğu kuru koşullarda, özellikle Orta Anadolu Bölgesi'nde genellikle tahıl/nadas ekimi sistemi uygulanıyor. Temmuz ayında tahılların hasadından sonra toprak işlenerek bir sonraki yılın tahıl ekimi yapılacağı Ekim ayına kadar yaklaşık 14-15 ay boş bırakılır. Böylece çiftçimiz aynı tarladan 2 yılda 1 ürün alabilmektedir. 
Üretim aşamasında çiftçilerimizin yanlış uygulamaları verim kaybına neden olabilir. Belki meyilli araziler de meyile paralel toprak işlenmesi gibi yanlış sürüm ve yanlış sulamalar erozyon ile toprak taşınımına ve yağış suyunun daha az miktarda toprağa işlenmesine neden olmaktadır. Ama bu, nadası zorunlu kılar anlamına gelmez. Ancak şöyle düşünülürse; toprak işlemedeki yanlışlıklar  ile toprakta nem kalmaması nadas uygulanmasına neden olabilir.
Her Tür Arazide Uygulanabilir Mi?
Çakıllı, kumlu ve ağır killi topraklar ile sığ topraklar nadasa uygun değillerdir.
Nadas Çeşitleri Var Mıdır? Bu Çeşitler Neye Göre Belirlenir?
Yapılma zamanına ve şekline göre nadasın "güz nadası", "yarım nadas", "tam nadas", "kara nadas" ve "anız nadas" gibi çeşitleri vardır. Nadas çeşitlerini toprak işleme zamanı ve şekli belirlemektedir. Özellikle toprak işleme yöntemi ve zamanı toprakta su muhafazası üzerine büyük etki eder.
Yıllık Yağış Miktarı Nadas İçin Önemli Mi?
Yıllık yağış miktarı 400 mm'nin altında olan ve yağışların yoğun olarak kış ve ilkbahar aylarında düştüğü, yaygın olarak serin iklim tahılları yetiştiriciliğinin yapıldığı Orta Anadolu, Geçit Bölgeleri ve Güneydoğu Anadolu gibi kurak ve yarı kurak bölgelerde her yıl 4 milyon hektara yakın bir alan nadasa bırakılmaktadır.
Nadas Etkinliğini Arttırabilir Miyiz ?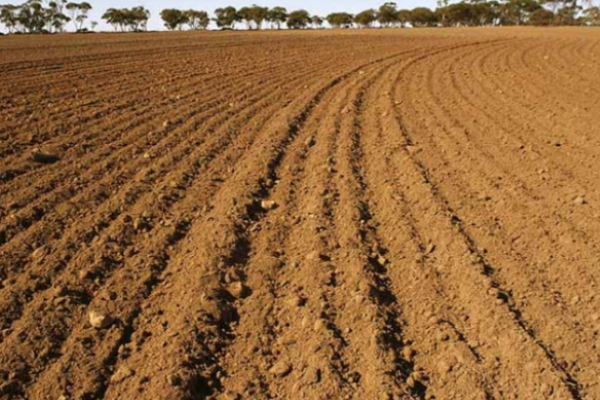 Toprağı gereksiz yere işlememek,
Toprağı devirerek değil alttan yırtarak işlemek,
İlk toprak işlemeyi erken ilkbaharda toprak tava gelir gelmez yapmalı,
Toprak yüzeyini mümkünse malçlı(anız artığı gibi) bırakma gibi işlemler nadas uygulamasında bizi daha fazla toprağın su tutmasına ve gelecek üründe daha iyi verim almamıza yardımcı olacaktır. Çünkü her toprak işlemede toprak sürekli havalandığı ve aşırı ufalandığı için buharlaşma yoluyla su kayıpları artmaktadır. 
Nadas yılında tarlaya düşen toplam yağışın ekime kadar ancak %20'si toprakta tutulmaktadır. Yine de tutulan su çoğu zaman iyi bir çıkışa olanak sağlamaktadır.
Nadastan Beklenen Faydalar Nelerdir?


Yağış sularının depolanmasını sağlar,
Azot birikimine katkıda bulunur,
Nadas ile tohum yatağı hazırlanmış olur,
Toprak havalanmasını sağlar,
Toprakta bitki artıklarının parçalanmasını hızlandırır,
Yabancı otlarla mücadeleyi sağlar.
Kaynakça
avys.omu.edu.tr
turktarim.gov.tr
---
Use of the information/advice in this guide is at your own risk. The Farmow and its employees do not warrant or make any representation regarding the use, or results of the use, of the information contained herein as regards to its correctness, accuracy, reliability, currency or otherwise. The entire risk of the implementation of the information/ advice which has been provided to you is assumed by you. All liability or responsibility to any person using the information/advice is expressly disclaimed by the Farmow and its employees.