Epynt Hardy Speckled Face Sheep


What is the history of Epynt Hardy Speckled Face Sheep?
The breed can be traced back in 18th century. Epynt Hardy Speckled sheep are a very hardy breed that have been specially bred to suit the harsh upland environment of Mynydd Epynt which lies between the Cambrian Mountains in the North and the Brecon Beacons in the South.
Mynydd Epynt is a wild plateau covered largely by blanket bog and grass and intersected by several stream valleys containing woodland and meadows. Much of the upland area is above 1250 feet.
Since 1940, when the War Department compulsorily purchased 57 farms, Mynydd Epynt has been owned by the Ministry of Defence and operates as an artillery training area of approximately 31,000 acres. Farmers in the surrounding area are granted grazing licences to graze specific 'walks' with hefted flocks.
The Epynt Hardy Speckled flocks are particulary well suited to this role and make an important contribution to the environment habitat management of Mynydd Epynt, also keeping pasture under control in the live firing areas which would otherwise be susceptible to uncontrolled burning.
What are the characteristics of Epynt Hardy Speckled Face Sheep?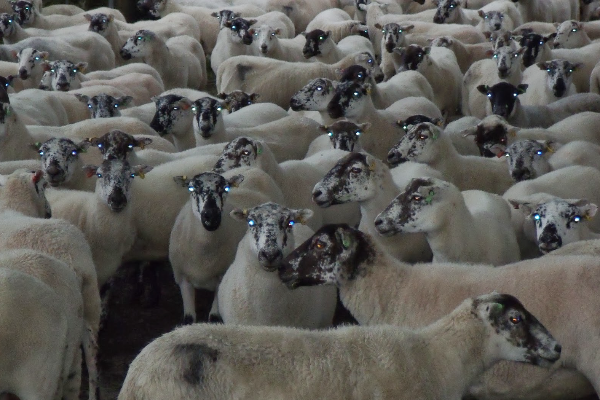 Speckled face and legs of grey, brown or black, face and legs clean of wool, a heavy boned hill sheep which is stocky, sturdy in stature, ewes polled, rams usually horned, excellent mothering ability.

Epynt Hardy Speckled Sheep are a commercial, geographically isolated, low maintenance breed and their primary purpose is to perform well in the upland environment all year round with limited supplementary feeding.

They are a long living, good mouthing sheep producing lambs which are easy to finish (with some lambs fit in August straight of the hill) for the light lamb to medium hogget trades.

Epynt flocks that are tupped, wintered and lambed on the hill can expect to achieve lambing percentages of 90-100%, however, draft ewes often achieve lambing percentages much higher than this (up to 175% have been known) and they are well suited to crossing to Suffolk or continental rams for butchers lamb production or to Blue Faced Leicester Rams for a very hardy Welsh Mule ewe.
What is the weight of mature Epynt Hardy Speckled Face Sheep?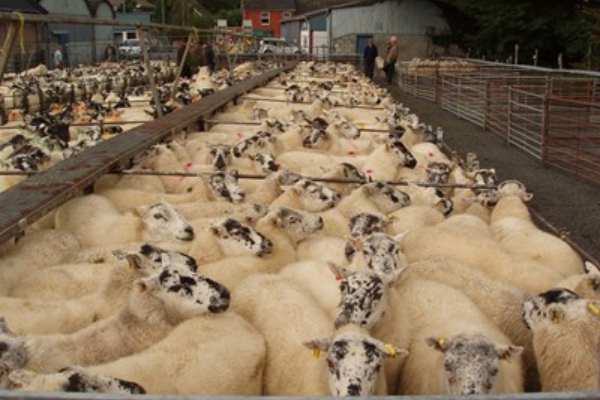 Epynt Hardy Speckled Face ram is in the range of 50–60 kg and a mature Epynt Hardy Speckled Face ewe 40–50 kg.
---
Use of the information/advice in this guide is at your own risk. The Farmow and its employees do not warrant or make any representation regarding the use, or results of the use, of the information contained herein as regards to its correctness, accuracy, reliability, currency or otherwise. The entire risk of the implementation of the information/ advice which has been provided to you is assumed by you. All liability or responsibility to any person using the information/advice is expressly disclaimed by the Farmow and its employees.