Estonya Kırmızısı Sığır Irkı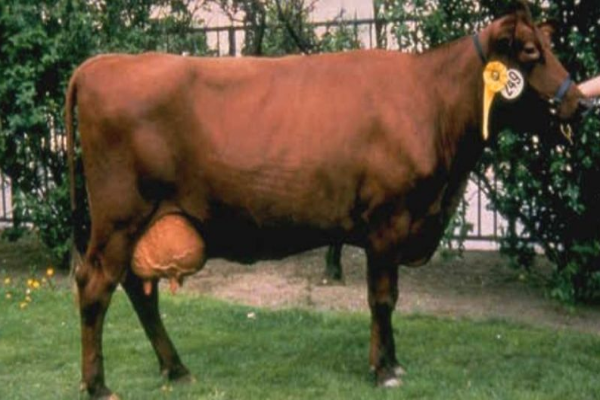 Estonya Kırmızısı Irkının Kökeni Neresidir?
Estonya Kırmızısı sığırları, Estonya'nın yerli ırkı olan Angler ve Danimarka Kırmızısı sığırları ile melezmeleme yapılmasıyla ortaya çıkmıştır. 1800'lü yılların ortalarında yapılan bu melezlemenin amacı; yüksek yağlı ve yüksek verimli süt üretimine sahip bir cins geliştirmektir. Çalışmalar sonucunda Estonya Kırmızısı, 1885 yılında sürü defterine dahil edilmiştir. Sürü defterine katılmasından sonra Estonya'da hızla yayılmaya başlamıştır. O dönemde gelişen Dünya Savaşları sonucunda sürünün büyük bir kısmı yok olmasına rağmen günümüzde Estonya'daki tüm sığırların yaklaşık %63'ünü kapsamaktadır.
19. yüzyılın sonlarına doğru sürü defterine girmesiyle popülerlik kazanmaya başlayan bu cinsin, sürü özelliklerini kanıtlaması amacıyla yedi farklı cinsle melezleme çalışmaları yapılmıştır. Bunlar sırasıyla; Angler, Danimarka Kırmızısı, Kırmızı Holstein, Norveç Kırmızısı, Ayrshine ve İsveç Kırmızı ve İsveç Beyazı'dır.
Estonya Kırmızısı'nın Özellikleri Nelerdir?
Estonya Kırmızısı, orta büyüklükte ve güçlü bir iskelet yapısına sahiptir.

Kürk rengi kırmızıdır; açık kırmızıdan koyu kırmızıya doğru değişir.

Boğalar daha koyu renge sahiptir.

Omuz ve sırt bölgesi düz yapıda; sağrı geniş ve orta uzunluktadır.

Baş yapısı orta büyüklükte olup kısa ve dar bir alna sahiptir.

Boyun yapısı orta büyüklüktedir.

Küçük ve kavisli boynuzlara sahiptirler.

Et ve süt ürünleri için kullanılırlar.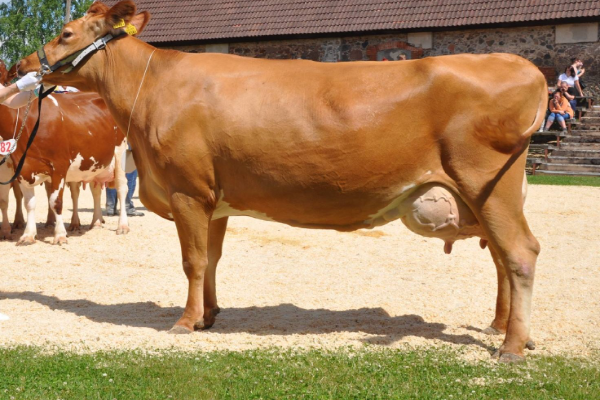 Estonya Kırmızısı'nın Verim Özellikleri Nelerdir?
Ağırlıkları erkeklerde ortalama 800-900 kilogram, maksimum 1000 kilogram; dişilerde ortalama 450-550 kilogram, maksimum 780 kilogramdır.




Cidago yüksekliği ortalama 127.5 santimetredir.

Göğüs derinliği ortalama 70 santimetredir.

Göğüs genişliği ortalama 45.5 santimetredir.

Buzağılar doğumda ortalama 31-33 kilogram arasında ağırlıktadır.

İnek başına 305 günlük laktasyon süresince ortalama süt verimi 4127-5029 kilogram ve süt yağı oranı ortalama % 3,9-4.1 arasındadır.
---
Use of the information/advice in this guide is at your own risk. The Farmow and its employees do not warrant or make any representation regarding the use, or results of the use, of the information contained herein as regards to its correctness, accuracy, reliability, currency or otherwise. The entire risk of the implementation of the information/ advice which has been provided to you is assumed by you. All liability or responsibility to any person using the information/advice is expressly disclaimed by the Farmow and its employees.