Greyface Dartmoor Sheep

What is the history of Greyface Dartmoor Sheep?
Greyface Dartmoor is a rare breed of domesticated sheep that originated around Dartmoor in southwest England. Greyface Dartmoor is also known as Dartmoor or "Enhanced" Dartmoor. In the 19th century, improvements were made using local Longwools (Notts) and
Leicester
. Greyface Dartmoor is grown primarily for meat. The association was founded in 1909 to standardize, promote and develop the breed, which is well established in three areas, South Hams, Chagford and Tavistock. Today, herds are kept in the south of England, Wales and Scotland.
What are the features of Greyface Dartmoor Sheep?
White face should be mottled or stained with feet matching black or gray.
A medium-sized sheep with a thick body, short legs and a good wool head and legs.
Short straight legs are well covered with wool.
A clip of 7-9 kg with higher yields (up to 15 kg) can be expected from mature rams.
Traditionally, long, curly, shiny wool was used for blankets, sergeants, carpets, and fabrics.
Wool is not colored.
The staple with a Bradford number 36-40 has a length of 25-30 cm.
Sheep are good milkers and are capable of raising twins.
Approximately 140% lambing can be expected if the docile ewes milking heavily raise them rapidly.
Some trimming around the udder may be required to provide easy access to newborn lambs.
Traditionally lambs are clipped before 1 July.
What is the weight of a mature Greyface Dartmoor Sheep?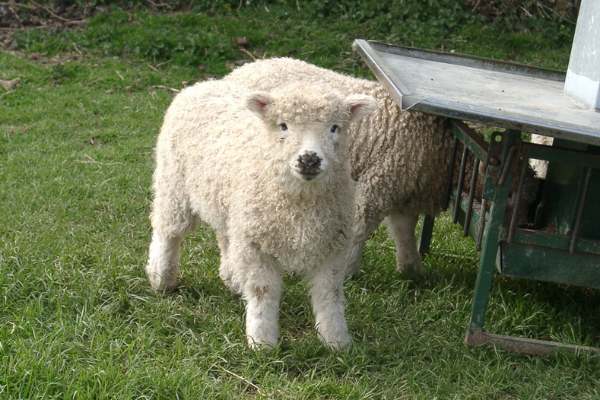 The body weight of Greyface Dartmoor adult rams varies between 75 and 100 kg, and the body weight of adult sheep varies between 60 and 70 kg.

---
Use of the information/advice in this guide is at your own risk. The Farmow and its employees do not warrant or make any representation regarding the use, or results of the use, of the information contained herein as regards to its correctness, accuracy, reliability, currency or otherwise. The entire risk of the implementation of the information/ advice which has been provided to you is assumed by you. All liability or responsibility to any person using the information/advice is expressly disclaimed by the Farmow and its employees.