Hebridean Sheep

Picture: Amy Powdrill 
What is the history of Hebridean Sheep?

The Hebridean is a breed of small black sheep from Scotland, similar to other members of the Northern European short-tailed sheep group, having a short, triangular tail. They often have four horns.
They were often formerly known as "St Kilda" sheep, although unlike Soay and Boreray sheep they are probably not in fact from the St Kilda archipelago.
The sheep kept throughout Britain up to the Iron Age were small, short-tailed, and varied in colour. These survived into the 19th century in the Highlands and Islands as the Scottish Dunface, which had various local varieties, most of which are now extinct (some do survive, such as the Shetland and North Ronaldsay).
The Dunfaces kept in the Hebrides were very small, with white faces and legs; their bodies were usually white, but often black, brown, russet or grey.
The last known native Hebridean sheep survived on Uist, and in the 1880's some were taken from there to Storrs Hall at Windermere in Cumbria, northern England.
In 1994 the Hebridean Sheep Society was formed.
What are the characteristics of Hebridean Sheep?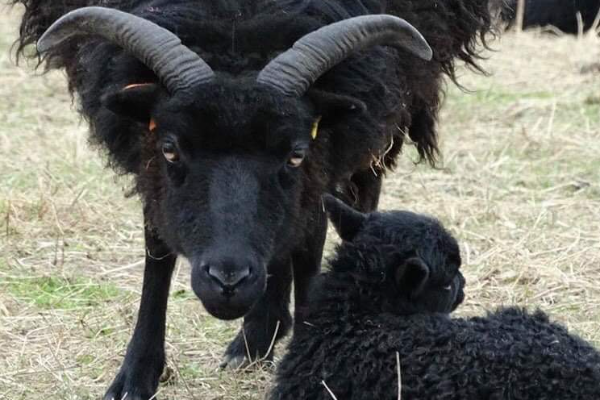 Picture: Katie Stanley - Kateland Flock- West Midlands-UK 

The fleece was short and soft and they were typically horned in both sexes, many of them having two or even three pairs of horns.
All the lambs are born truly black.
Hebridean ewes have been selected by natural systems for hardiness in all weathers, ease of lambing, milkiness and good mothering instincts.
They are a small breed with black fleece (may become gray with age), light amber eyes, solid black face and legs.
It is reported the muscle tissue and fats of the Hebridean has a significantly lower level of cholesterol than well known breeds.

They have also shown a greater tendency to browse than other sheep breeds which has made them useful in ecological projects where the control of brush and weeds was needed.
What is the weight of mature Hebridean Sheep?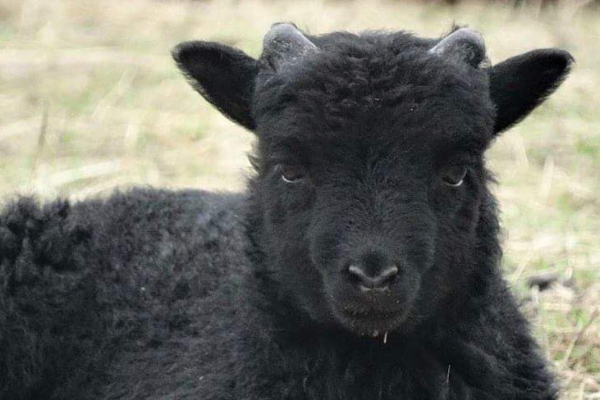 Picture: Katie Stanley - Kateland Flock- West Midlands-UK 
Fully grown Hebridean ewes weighing only around 40 kg, and rams slightly heavier, at around 50 to 60 kg.
---
Use of the information/advice in this guide is at your own risk. The Farmow and its employees do not warrant or make any representation regarding the use, or results of the use, of the information contained herein as regards to its correctness, accuracy, reliability, currency or otherwise. The entire risk of the implementation of the information/ advice which has been provided to you is assumed by you. All liability or responsibility to any person using the information/advice is expressly disclaimed by the Farmow and its employees.