Oxford Koyunu


Oxford Koyunu'nun Tarihçesi Nedir?
Oxford koyun ırkı, İngiltere'de Cotswold, Hampshire ve Southdown ırklarının melezlenmesiyle geliştirilmiştir.
Oxford ırkının geliştirildiği sırada ne Cotswold'un ne de Hampshires'ın modern zamanlardaki ile aynı olmadığı, aksine onların da gelişim sürecinde olan ırklar olduğu unutulmamalıdır.
1829'dan 1850'ye kadar olan dönemde Oxford ırkı değişkendi. Gelişimlerinin ilk dönemlerinde melez olmaları nedeniyle bazen Down-Cotswold koyunları olarak anılmışlardır.
1859 yılına kadar koyunlara Oxford Downs denilmemiştir. Irk İngiltere'nin yani anavatanının dışında hiçbir zaman öne çıkmamıştır.
Oxford koyunu, birçok büyük koyun ülkesine ihraç edilmiştir. Bazılarında yeterli başarı elde ederken bazılarında ise büyük bir başarı elde edememiştir.
Oxford Koyunu'nun Karakteristik Özellikleri Nelerdir?


• Oxford büyük, boynuzsuz bir ırktır.
• Yapağı miktarı fazla koyunların üretiminde, çok değerli bir koyun olarak kabul edilmektedir.
• Oxford koyunları üretkendir, %150'lik kuzulama yüzdeleri vardır.
• Doğum esnasında iri ve güçlüdür. Koyunların çoğu ikizleri kolaylıkla emzirir.
• Özellikle büyük miktarlarda otlak ve saman tüketmede ustadır.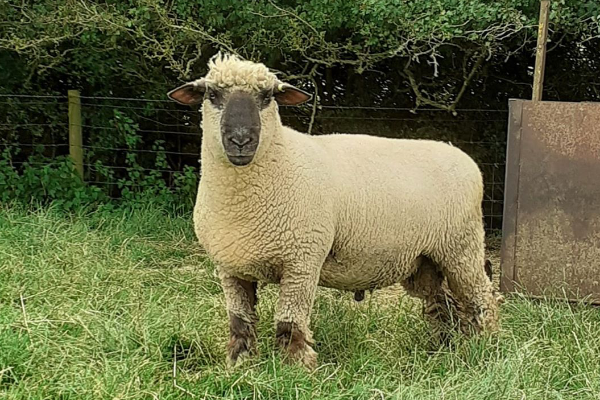 • Oxford Rams ırkı, pazarlanan kuzuların ağırlığını ve boyutunu arttırmak, ayrıca yedek olarak sürüde tutulan yavruların yapağı üretimini arttırmak için küçük koyunların melezlenmesinde çok faydalıdır.
• Kahverengi bir yüzü, açık kahverengi yapağı ile kaplı bacakları vardır.
• Olgun bir Oxford koyunundan elde edilen yapağılar, fiber çapı 30.0 ila 34.5 mikron olup 3.6-5.4 kg ağırlığındadır.
• Elyaf uzunluğu 7.5 - 12.5 cm arasında değişmektedir. %50 ila %62 arasında verime sahiptir.
Olgun Bir Oxford Koyunu'nun Ağırlığı Ne Kadardır?


Olgun bir Oxford koçu 90-130 kg, ergin bir Oxford koyunu 75-95 kg arasındadır.
---
Use of the information/advice in this guide is at your own risk. The Farmow and its employees do not warrant or make any representation regarding the use, or results of the use, of the information contained herein as regards to its correctness, accuracy, reliability, currency or otherwise. The entire risk of the implementation of the information/ advice which has been provided to you is assumed by you. All liability or responsibility to any person using the information/advice is expressly disclaimed by the Farmow and its employees.